Another Leisure Village Home SOLD by Sharron Parker Team Prior to Going on the MLS!
This highly-desired free-standing El Dorado model (no common walls) with two car garage sold BEFORE IT WENT ON THE MLS! 2 bedrooms, 1 3/4 bathrooms, formal dining as well as kitchen eating area, a den, large, private covered patio and a work shop area adjacent to the two car garage Peaceful view of the lush golf course across the street
17242 Village 17 - SOLD $20,000 Over List Price!
A gorgeous tree shaded golf course location and view for this highly and tastefully upgraded La Jolla (largest) model in beautiful Leisure Village (55+) community. From the entry you will instantly notice the rich and polished hardwood floors and the very open and bright feeling into the living room and beyond. This home has many, many upgrades and features which include an added fireplace, recessed lighting, intercom system, beveled glass dual pane windows, french doors to family room, skylight, richly remodeled shower with built-in seat, self-cleaning oven, pull-down ladder to additional overhead storage. The patio is where one will want to begin and end each day. It is partially covered, with nicely tiled floors and a large built-in counter and built-in grill to really enjoy the lush green surroundings on the 10th green. This may well be the absolute best golf course location in Leisure Village.
Home
http://www.search805homes.com
When You Want it Sold - Call Sharron Parker!
Popular La Jolla ( the largest model) in Leisure Village 55+ Community. Recently upgraded with fresh paint and scraped ceilings. Clean and move in ready. This home has two large bedrooms 2 baths, a formal living and dining room, large family room with eat in kitchen area as well. Granite counter tops in kitchen and master bath Separate laundry room and a TWO car garage.
Home
http://www.search805homes.com
This is a popular Coronado II model in Leisure Village (55+) community. It is approx. 1070 sq. ft. with 2 bedrooms, 1 3/4 baths, large living room, ample kitchen with eat-in area, dining area also, with a beautiful secluded small greenbelt and no neighbors behind. Leisure Village offers its residents par 3 - 18 hole golf, tennis, paddle tennis, lawn chess, shuffleboard, horseshoes, pickleball, WII bowling, pool, spa, wood-lapidary and ceramics shop, library, computer room, sewing room and so much more. In addition there is a club for most any interest. Please call/text Sharron to see this home: 805-443-1998
Home
http://www.search805homes.com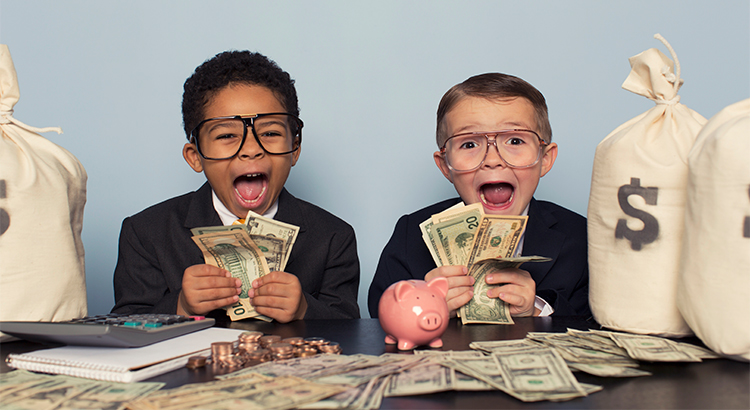 Rising home prices have been in the news a lot lately and much of the focus has been on whether home prices are accelerating too quickly, as well as how sustainable the growth in prices really is. One of the often-overlooked benefits of rising prices, however, is the impact that they have on a homeowner's equity position. Home equity is defined as the difference between the home's fair market value and the outstanding balance of all liens (loans) on the property. While homeowners pay down their mortgages, the amount of equity they have in their homes climbs each time the value of their homes go up! According to the latest
Equity Report
from
ATTOM Data Solutions, "13.9 million U.S. properties in Q2 2018 were equity rich — where the combined estimated balance of loans secured by the property was 50 percent or less of the property's estimated market value — representing 24.9% of all U.S. properties with a mortgage."
This means that nearly a quarter of Americans who have a mortgage would be able to sell their homes and have a significant down payment toward their next home. Many who sell could also use their new-found equity to pay off high-interest credit cards or help children with tuition costs. The map below shows the percentage of properties with a mortgage in each state that were equity rich in Q2 2018.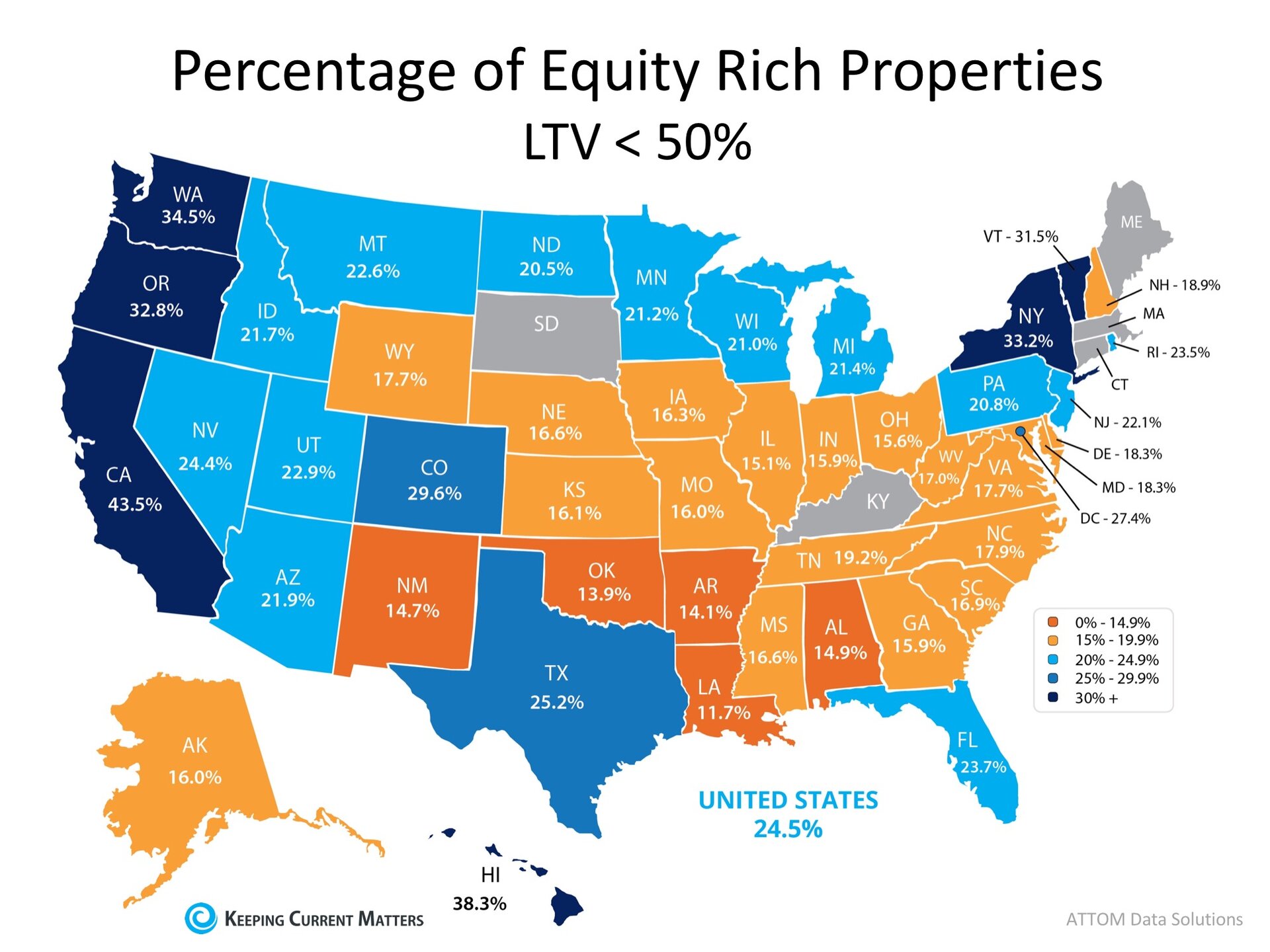 Bottom Line
If you are a homeowner looking to take advantage of your home equity by moving up to your dream home, contact an agent in your area to discuss your options!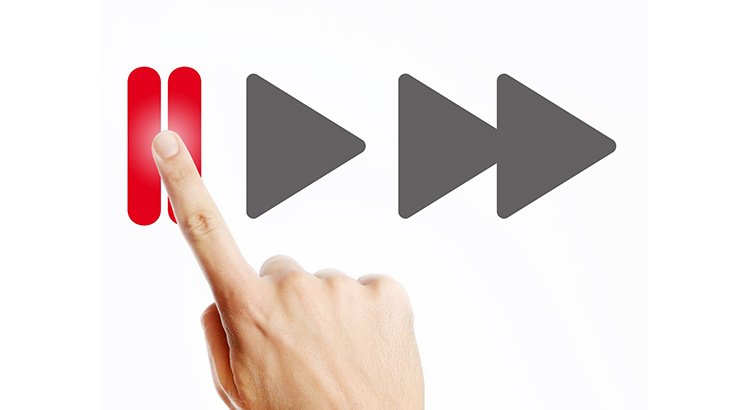 For the last several years, buyer demand has far exceeded the housing supply available for sale. This low supply and high demand have led to home prices appreciating by an average of 6.2% annually since 2012. With this being said, three of the four major reports used to measure buyer activity have revealed that purchasing demand may be softening. Here are the four indices, how they measure demand
(methodology)
, what their latest reports said, and a quick synopsis of the report.
Methodology
: Every month
SentriLock, LLC
provides
NAR Research
with data on the number of properties shown by a
REALTOR®
. Lockboxes made by
SentriLock, LLC
are used in roughly a third of home showings across the nation. Foot traffic has a strong correlation with future contracts and home sales, so it can be viewed as a peek ahead at sales trends two to three months into the future.
Latest Report
:
"Foot Traffic climbed 3.2 points to 55.8 mid-summer in July. Additionally, the diffusion index is higher than last year by 13.5 points. Despite a healthy economy and labor market, supply and new construction remains unable to keep up with buyer demand."
Synopsis
: Buyer demand remains strong.
Methodology
: The
ShowingTime Showing Index®
tracks the average number of buyer showings on active residential properties on a monthly basis, a highly reliable leading indicator of current and future demand trends.
Latest Report
:
"Showing activity throughout the country increased by 0.3 percent year over year in July, the third consecutive month that the U.S. ShowingTime Showing Index recorded buyer interest deceleration compared to the previous year. The June 2018 figures revealed a 0.0 percent change in showing traffic from 2017, while May showed a 1.2 percent year-over-year increase. The 12-month average year-over-year increase was 4.6 percent."
Synopsis
: Buyer demand is softening
Methodology
: The
REALTORS Confidence Index
is a key indicator of housing market strength based on a monthly survey sent to over 50,000 real estate practitioners. Practitioners are asked about their expectations for home sales, prices and market conditions.
Latest Report
:
"REALTORS reported slower homebuying activity in July 2018…The REALTORS® Buyer Traffic Index registered at 62, down from the same month one year ago (69). This is the fifth straight month (since March 2018) that Realtors reported a decline in buyer activity compared to conditions one year ago."
Synopsis
: Buyer demand is softening
The Real Estate Broker Survey in the 'Z' Report by Zelman and Associates (subscription needed)
Methodology
: Proprietary survey results of real estate executives.
Latest Report
:
"While we continue to expect a resumption of growth in resale transactions on the back of easing inventory in 2019 and 2020, our real-time view into the market through our Real Estate Broker Survey does suggest that buyers have grown more discerning of late and a level of "pause" has taken hold in many large housing markets. Indicative of this, our broker contacts rated buyer demand at 69 on a 0-100 scale, still above average but down from 74 last year and representing the largest year-over-year decline in the two-year history of our survey."
Synopsis
: Buyer demand is softening
Bottom Line
Again, three of the four most reliable measures of buyer activity are reporting that demand is softening. We had a strong buyers' market directly after the housing crash which was immediately followed by a strong sellers' market over the last six years. If demand continues to soften and supply begins to grow (as is projected to happen), we will return to a more neutral market which will favor neither buyers nor sellers. This "more normal" market will be better for real estate in the long term.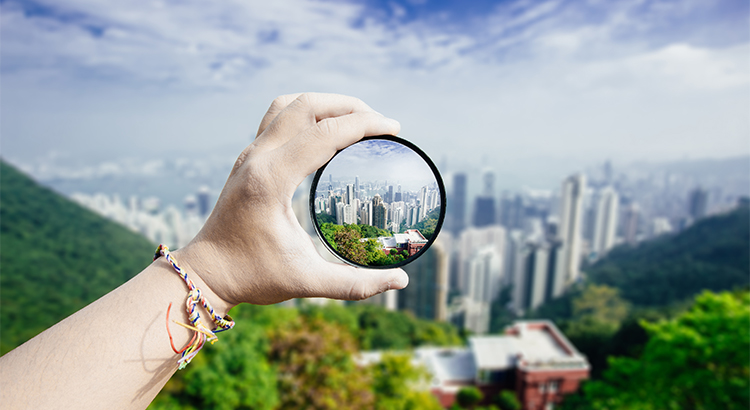 We all realize that the best time to sell anything is when the demand for that item is high and the supply of that item is limited. The last two major reports issued by the
National Association of Realtors
(NAR) revealed information that suggests that right now continues to be a great time to sell your house. Let's look at the data covered in the latest
Pending Home Sales Report
and
Existing Home Sales Report.
THE PENDING HOME SALES REPORT
The report announced that pending home sales (homes going into contract) are down 2.3% from last year and have continued to fall on an annual basis for seven straight months. Lawrence Yun, NAR's Chief Economist, had this to say:
"The reason sales are falling off last year's pace is that multiple years of inadequate supply in markets with strong job growth have finally driven up home prices to a point where an increasing number of prospective buyers are unable to afford it."
Takeaway:
Demand for housing is strong and will continue to grow in 2019. Without an influx of new listings for sale, pending home sales will continue to decline. Listing now means you will be able to take advantage of the demand currently in the market.
THE EXISTING HOME SALES REPORT
The most important data point revealed in the report was not sales-based, but was instead the inventory of homes for sale (supply). The report explained:
Total housing inventory decreased 0.7% to 5.34 million homes available for sale in July
This represents a 4.3-month supply at the current sales pace
Sales are now 1.5% below a year ago
There were two more interesting comments made by Yun in the report:
"Led by a notable decrease in closings in the Northeast, existing home sales trailed off again last month, sliding to their slowest pace since February 2016 at 5.21 million."
In real estate, there is a guideline that often applies: When there is less than a 6-month supply of inventory available, we are in a seller's market and we will see appreciation; between 6-7 months is a neutral market, where prices will increase at the rate of inflation; and more than a 7-month supply means we are in a buyer's market and should expect depreciation in home values. As Yun notes, we are (and will remain) in a seller's market and prices will continue to increase unless more listings come to the market.
"Listings continue to go under contract in under a month, which highlights the feedback from Realtors® that buyers are swiftly snatching up moderately-priced properties. Existing supply is still not at a healthy level, and new home construction is not keeping up to meet demand."
Takeaway:
Inventory of homes for sale is still well below the 6-month supply needed for a normal market. Prices will continue to rise if a sizable supply does not enter the market.
Bottom Line
If you are going to sell, now may be the time to take advantage of the ready, willing, and able buyers that are still out looking for your house.